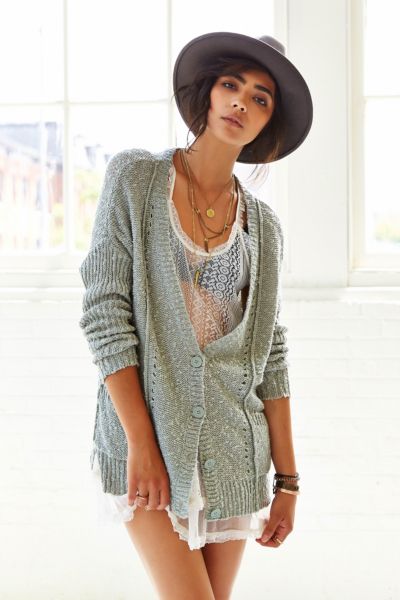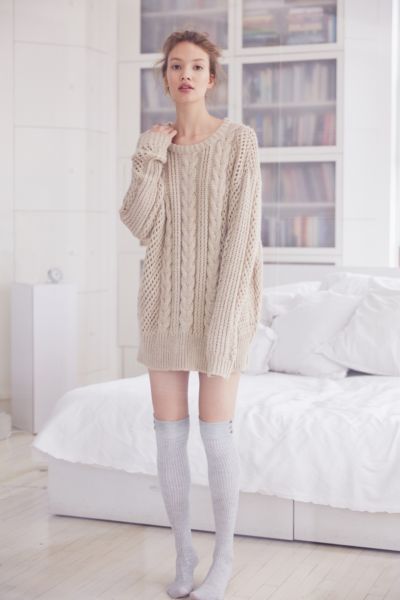 Since I live in California, I have never really experienced a true winter. Thus, I don't really own a wardrobe of true winter clothing. Instead, I like to layer a lot during the wintertime or go totally basic with a sweater and leggings.
My favorite thing to wear during the wintertime is oversized, chunky clothing. I have been loving the look of an oversized cable knit sweater with thigh highs and ankle boots. Especially in California, we can get away with just an oversized sweater + shorts underneath and still manage to survive in the weather. I also find that oversized clothing tends to be extremely comfortable and super cozy, and I am all about the relaxed loungewear feel!
As I mentioned earlier, layers are everything for me. I especially love chunky cardigans with more delicate pieces underneath. I find that this helps to balance out the look. The look above with the loose cardigan and sheer blouse is one of my personal favorites. The touch of delicate yet layered jewelry seriously completes the look.
What do you like to wear in the winter?