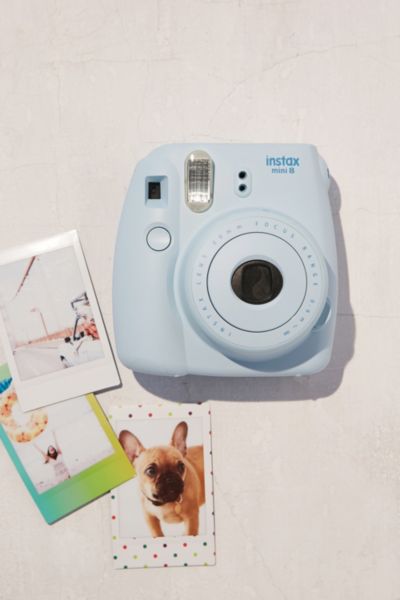 Since Christmas is around the corner, I thought it would be nice to share some of my current wishlist items. Many of these items are definitely on the pricier end for me, but these are definitely items that I want to buy at one point in my life! All of these items I have been wanting for a long time, so I'd love to purchase some of these soon!
The first item on my wishlist is the Run Forever Morning Sweatshirt. I have been wanting an item from Wildfox for the longest time but they are just so pricey for a t-shirt or sweater 😦 I heard their quality is pretty great though and that the fabric is insanely soft; two things that are extremely important for me when picking clothing haha! This sweatshirt is by far my favorite item they sell and I can see myself lounging in this sweatshirt forever. I am definitely hoping to save up a bit for this sweatshirt!
Next up is a Fujifilm Instax Mini 8 Instant Camera. I absolutely love Polaroid pictures! They're so cute and I would honestly love having a collection of Polaroid pictures. I feel like Polaroid cameras capture moments like no other and I can definitely see myself getting a lot of use out of a Polaroid camera. Unfortunately in addition to the pricey camera, the film itself gets quite expensive. However, I am still hoping to purchase this sometime in the future!
Finally, I have been wanting a Calvin Klein Bralette for the longest time! I feel like pictures of this bralette is all over tumblr and instagram. It's not too expensive, especially compared to my other wishlist items. Plus, I have been loving that look of the print along the border. I know Victoria's Secret started adding this type of print borders to some of their PINK collections, and I really like the look of it!
What items are you currently lusting over?